About Bulldog Consulting LLC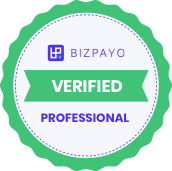 At Bulldog Consulting LLC we take a practical, results-oriented approach to helping our clients achieve their financial goals. Because we understand that every client comes to us with a unique set of circumstances, we always take time to listen to your specific accounting needs. Whether your business is just starting out or well-established, our Metro Detroit accounting firm firm is ready to help you realize your company's full financial potential.
Our approach is personal, our service is prompt, and our team is passionate about assisting you with a wide range of services including bookkeeping, financial projections, strategic tax planning, and all your business accounting needs.
Call us today at 586-225-8171 or schedule a free consultation to learn how we can put our accounting skills and experience to work for you.
---
Velon Magar is the owner of Bulldog Consulting, LLC. She has over 20 years experience working as a CFO, controller, and full charge bookkeeper. Mrs. Magar is a certified Quickbooks ProAdvisor and experienced tax preparer for both business owners and individuals. Throughout her career, Velon has been able to save business owners anywhere from $10,000 to $400,000 in bookkeeping errors and overpayment of taxes.
In 2019, Velon decided to start her own practice to help more business owners. The biggest challenge that she had seen in her accounting career is CEOs want to pay less in tax. Her goal in opening her own practice is to make a difference for her clients and utilize more tax saving strategies so they keep more of their profits. Client satisfaction is top priority.